Published:
January 6, 2023
BJJ Positions
Brazilian Jiu Jitsu Positions
As a new student to Brazilian jiu jitsu (BJJ) you will find a new vocabulary of terms and concepts that may be unfamiliar to you. Here is quick list of some of these words.Becoming familiar with these will give you a head start for classes.
What are the positions in Brazilian Jiu Jitsu?
There is a loosely hierarchical system of positions in Brazilian Jiu Jitsu, the fundamental positions are listed here:
Mount
Back Control
Side Control
Knee on Belly
Closed Guard
Half Guard
Open Guard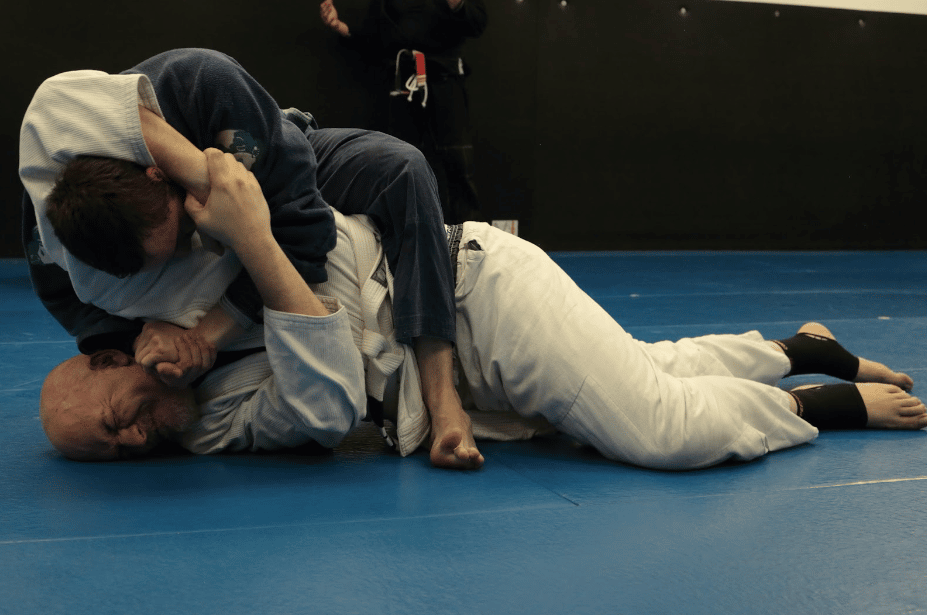 Mount
At the top of the positional hierarchy, and the most dominant position in BJJ. In a self defense situation, this position allows you to rain down fists or elbows while staying out of your opponent's reach. Your weight is heavy upon the opponent's hips, belly or chest. From mount, there is a laundry list of chokes and submissions you can attack with. Being aware of your body positioning is key to keeping control. Too low on your opponent's hips and they can bridge to roll you over. Too high and they can sneak out from underneath. Either way, it is likely that your opponent must expend a ton of energy to escape. 
Back Control
Positioned behind your opponent, this is also one of the most dominant positions in BJJ.  You have the option to strike or choke your opponent, while they can't reach or strike you. They cannot see what is coming, and you have a range of options to attack with. In a self defense situation, your adversary can try to punch you, but it is nearly impossible to effectively hit you. 
Side Control
Side control is an extremely controlling position. While on top, you are controlling the hips and shoulders of your opponent with your own hips and shoulders. Gravity and weight are your friends here. This is quite possibly the most difficult position to escape, especially against a large opponent. Controlling your opponent's head with your arm (called a head wrap) can strengthen the position. There are submissions to attack from here, as well as the possibility to strike your opponent in a self defense situation. Since you are so close to them it can be difficult to generate much power for a hard strike. But from here, it is easy to move into a further dominant position, such as mount. 
Knee on Belly
Knee on belly is a relative to side control but considerably stronger as you have all your weight  focused through your knee driven into the belly, sternum or solar plexus of the opponent. To make this position even more uncomfortable for your opponent, you can pull their kimono sleeve or lapel and pant near their knee which forces your knee deeper into their belly. This is a great position to move into full mount from, as it not only exhausts your challenger but is very uncomfortable and demoralizing. From here you have a great deal of mobility and therefore can easily move to either side of your opponent causing even further frustration. This is a very dominant position to strike from, since you have a large range of motion. You can strike, attack submissions, or easily disengage from a fight whenever it is necessary. 
Closed Guard
Close guard is a signature position in Brazilian jiu jitsu. Closed guard is one person on their back with their legs wrapped about the waist and locked behind the upright person who is typically on their knees. While from the outside, closed guard appears to be a poor position for the person on the bottom, it actually has many many submissions and sweeps that can be performed here in order to turn the tides for the person on the mat.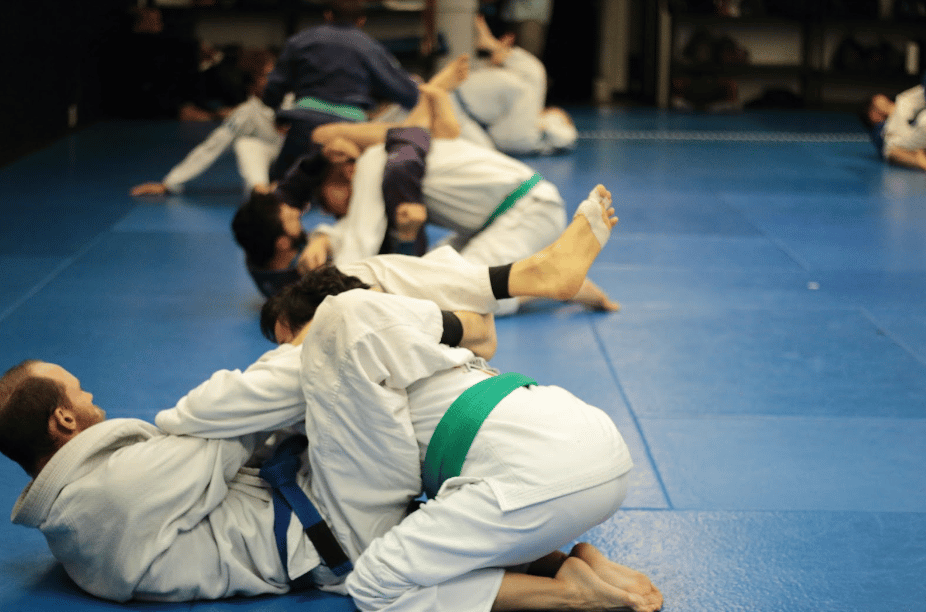 Open Guard
When the combatant on the bottom in closed guard's locked legs are broken apart we identify this moment as open guard. This is a pivotal moment where whoever can execute the techniques most effectively can turn the tide in their favor.
Half Guard
Half guard is similar to closed guard the with a slight variation. The person on the mat has only one leg around the opponent as the opponent has the other leg pinned in between and under  his full weight. Again here the advantage goes to whoever knows effective replacements or passing and executes the counters most proficiently.