Instructors
At Dark Horse Brazilian Jiu-Jitsu we are a family, and our school is bound to become our students' second home. We are a judgment-free zone, where mistakes are viewed as growth opportunities and your instructors and fellow students are your #1 supporters. You'll learn a lot of impressive skills and gain many new abilities at Dark Horse Brazilian Jiu-Jitsu, but the most important thing you'll acquire during your time here? Our community.
Dark Horse Brazilian Jiu-Jitsu
Instructors
Here Dark Horse Brazilian Jiu-Jitsu, our staff is the secret to our student success. Each instructor has a rich background in martial arts and is eager to train the next generation of martial artists. Meet the team below!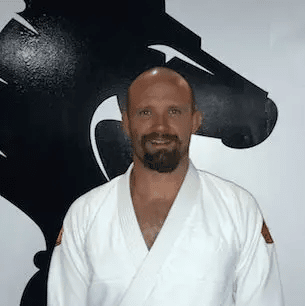 Owner, Head Instructor
Andrew "The Dude" Dudderar
Professor Andrew Dudderar is a Brazilian Jiu Jitsu Black Belt under Amal Easton of Easton Brazilian Jiu-Jitsu. He is known for being impervious to chokes and for having a strong focus on the mental aspects of training. Despite his intimidating appearance, Andrew has a sincere and inspiring love for helping others achieve their goals in Jiu-Jitsu, and quickly became one of the most beloved teachers in the local community.
Andrew wrestled in high school before going on to play college football. He started training Brazilian Jiu-Jitsu in 1999 under the venerable Rafael Lovato Sr. He moved to Boulder in 2000, and began training with Amal Easton in 2001. After receiving his bachelors degree in Psychology from CU, Andrew moved to Rio De Janeiro, Brazil to live and train at the birthplace of the martial art for two years. Andrew then received his brown belt from the Gracie Barra patriarch, Carlos Gracie Jr. and his black belt from Amal Easton.
Lineage: Mitsuyo Maeda – Carlos Gracie Sr – Carlos Gracie Jr – Helio Soneca
Highlights of his competition record include:
2012 Master's World Championships 3rd Place (Black Belt)
2008 World Championships 3rd Place (Brown Belt)
2005 Pan American Championship 2nd Place (Blue Belt)
Read More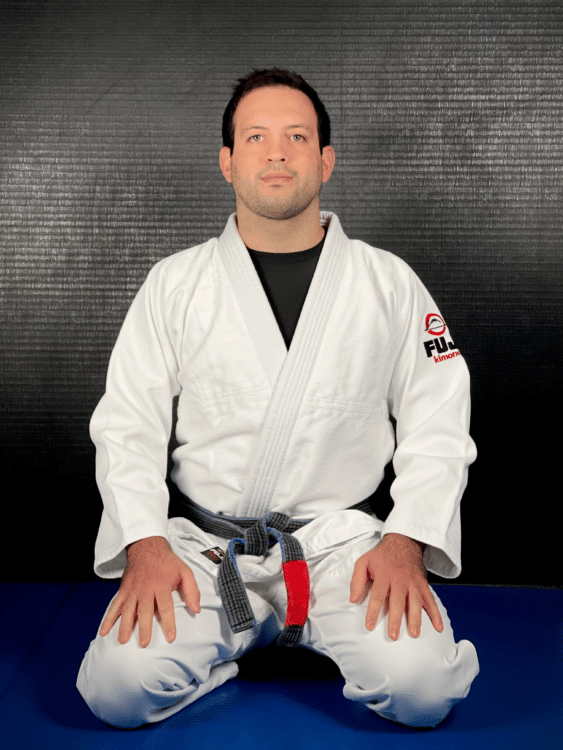 BJJ Instructor
Jorge Arias
Jorge has been training Brazilian Jiu Jitsu since 2002, and received his black belt in 2014 from Professor Vinicius Amaral (Game Fight) in Lima, Peru.
He considers himself lucky enough to have trained with great teams across different parts of the continent – in Peru, Mexico, Canada, and within the US in San Diego CA and now Longmont CO.
Since moving to Longmont, Jorge took over the Saturday morning Competition training class and enjoys teaching his style of Jiu Jitsu and training hard with the team.
Read More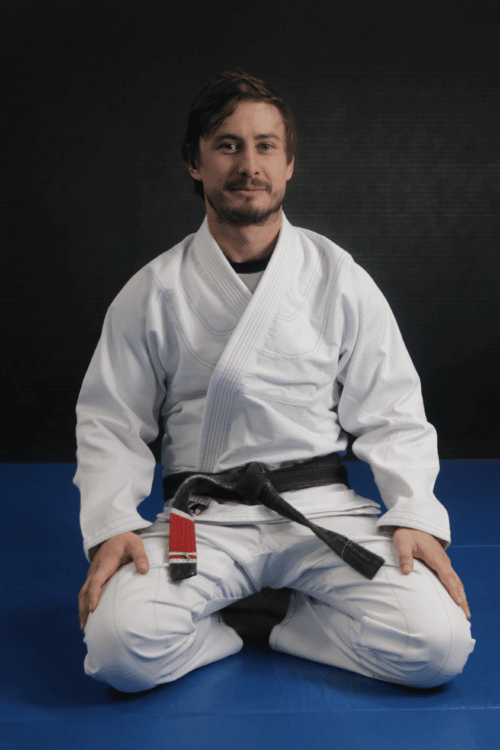 BJJ Instructor
Blake Dvorak
Professor Blake Dvorak started his Jiu Jitsu journey at 15 years old in 2007 with his father. At the time, their favorite thing to do together was watch MMA, and when a friend of his father from work recommended an MMA academy near their house, they immediately signed up for a trial class, and were hooked from day one.
After achieving blue belt at 16, Blake began teaching as an assistant kids' coach, and eventually became the lead kids' instructor for several years.
Upon receiving his purple belt at age 18, Blake decided that owning and running his own academy was the path he wanted for his life and career.
So, in 2014, Blake, his father and a few friends opened Top Game Jiu Jitsu Studio in Corinth Texas. Once the school was opened, Blake went under the instruction of Allen Mohler of Mohler Jiu Jitsu who was the first American Black belt under the 10x world champion team Alliance. Blake received his brown and black belts from professor Mohler and was his youngest black belt ever.
Blake ran Top Game until 2019, putting at least one person on a podium every year at a major IBJJF event, traveling across the country coaching at all kinds of events, and doing everything he could to help his community through Jiu Jitsu.
After selling the academy in 2019, which is still open and in operation today, Blake moved to Colorado to start a new chapter in his life and looks forward to helping everyone reach their goals here at Dark Horse.
Read More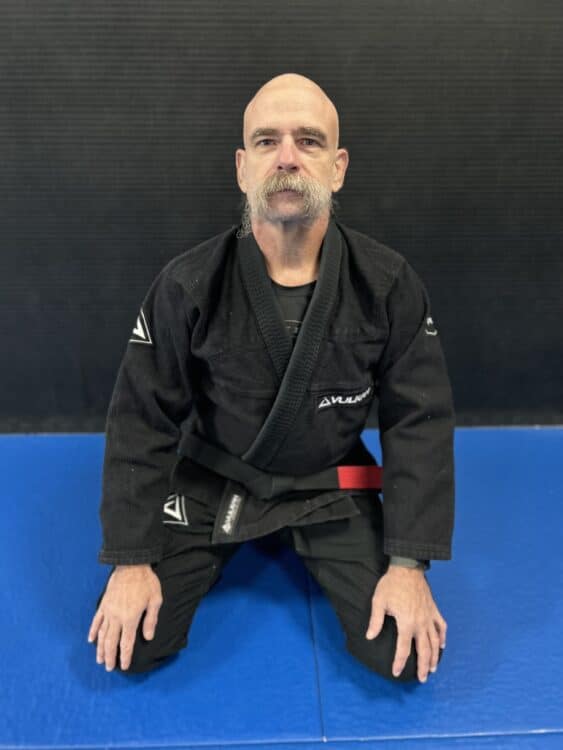 BJJ Instructor
James "Popeye" Drebenstedt
James started training at Easton Brazilian Jiu-Jitsu in 2007 to lose weight but quickly became addicted to sport Jiu-Jitsu and competition.
He transferred to Dark Horse BJJ soon after it opened, developed a fascination with new school guards and grips and became "Popeye." As a
the coach he delights in helping students surpass himself by passing on his knowledge both of the art of Jiu-Jitsu, and the marathon path to advancement.
Aside from teaching, he can be found backing up Professor Dude's coaching at tournaments. In his spare time, Popeye continues to search for the perfect fusion of old-school closed guard and modern sport guards and lets the Jiu-Jitsu lifestyle spearhead his personal and professional growth on and off the mat.
Read More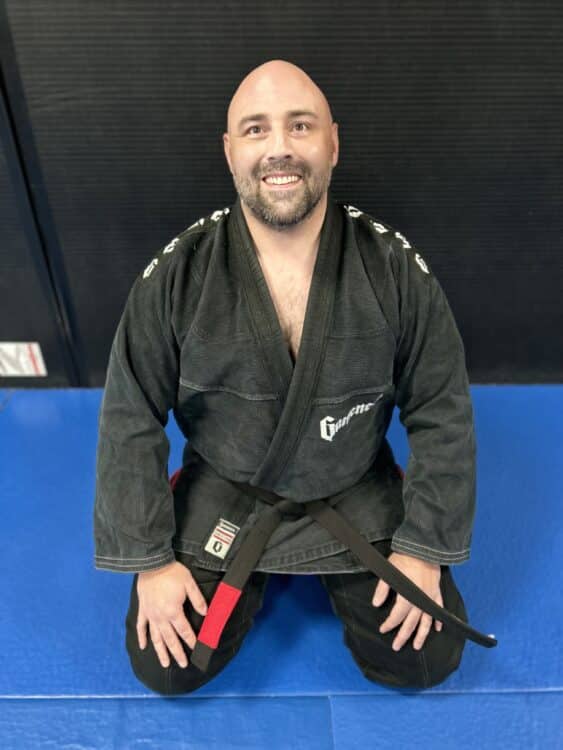 BJJ Instructor
Dan Degerlia
I started wrestling at a young age and became immersed with it in High School. After one season my coach pulled some of us aside and showed us one of the first UFC events on a VCR tape in the school weightroom. I graduated High School in 2002 and began my Jiu Jitsu journey in April of 2003 at an academy in Boulder. I worked a trade and worked a lot of hours. I had to commute a long distance to train and that would be the story for the next few years until I quit my job, went back to school and moved where I could train a lot of Jiu Jitsu. I trained at an academy in Denver and an academy in Arvada over the coming years.
In 2011 I moved back to Longmont and a short while later I began my journey at Dark Horse. Over the next roughly 10 years the academy was there for me when I needed to focus on my family or focus on my career and then of course when I wanted to sharpen my skills. I found that it didn't matter what walk of life you came from, Dark Horse, the academy was always there for you. Seeing that given to me, I try to give it to my students and anyone who wants to learn. I love teaching and I endeavor to learn methods which allow me to engage a wider audience and to more effectively teach students. I know a lot of old-school Jiu Jistu and I stay current with the modern game. From self-defense, to competition, to fitness, to inner-peace Jiu Jitsu has provided a completeness in my life that I gladly share with others.
Read More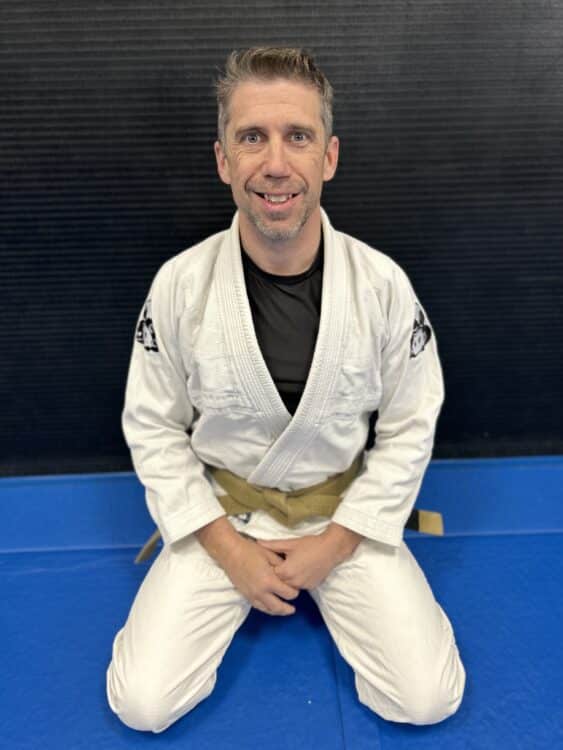 BJJ Instructor
James Borders
James first walked into Dark Horse in 2016 when he signed his daughter up for the Little Ninjas program. It wasn't long before he showed interest in the adult classes and signed up.
Soon, James caught the competition bug. He has since won several local competitions as well as making the podium on the international stage at IBJJF Pans and IBJJF Masters Worlds.
You can find James in the gym, before class starts, drilling the latest lasso guard techniques and counters to omoplata defenses.
Read More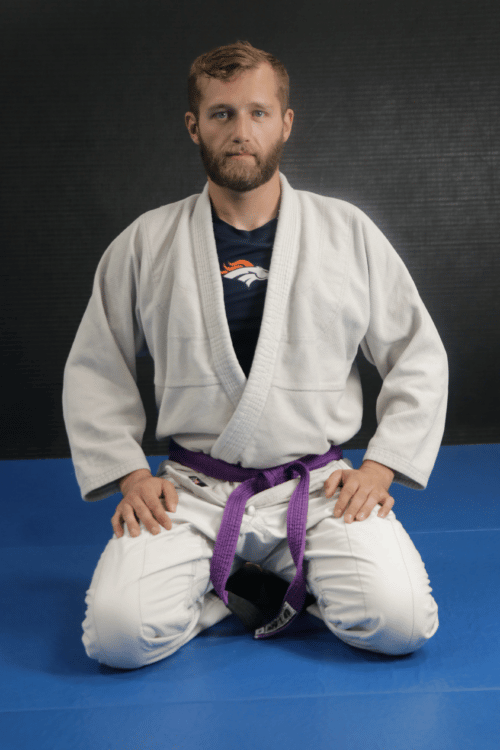 BJJ Instructor
Ryan Dittman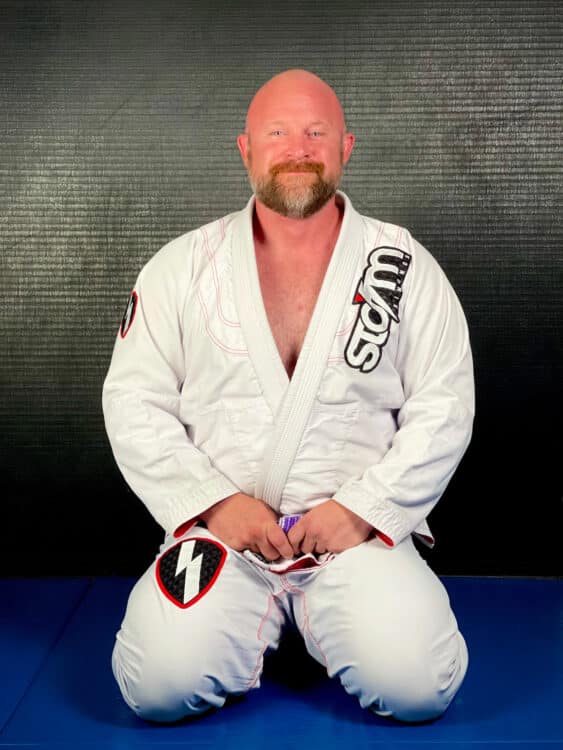 BJJ Instructor
Doug Stone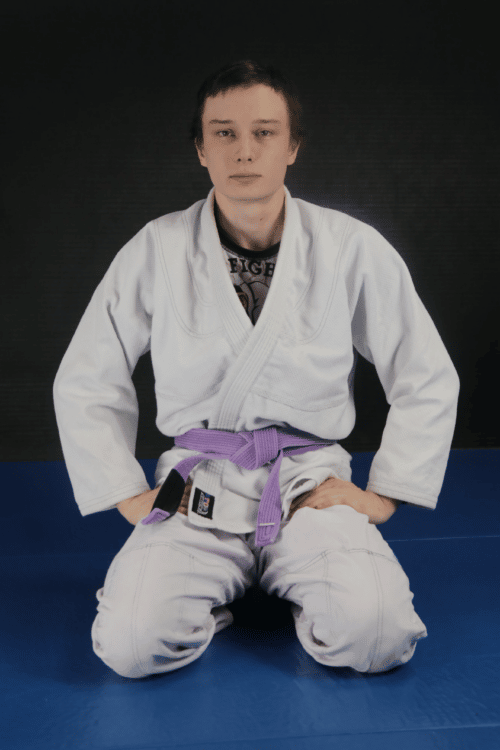 BJJ Instructor
Kyle Haynes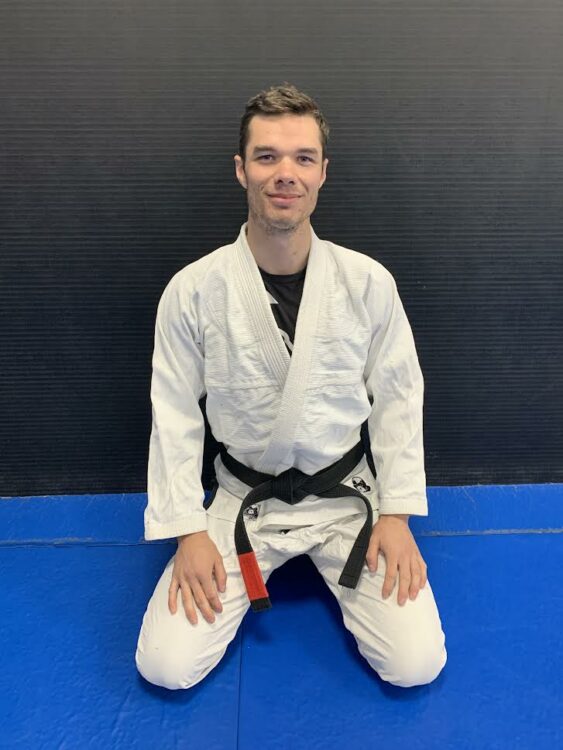 BJJ Instructor
Keifer Johnson
Professor Keifer started training with Dark Horse back in April 2011 at the age of 18. Keifer continued his Jiu-Jitsu journey over the last decade-plus while traveling and living abroad, where he trained at a range of BJJ and MMA gyms. He earned his black belt in December of 2021. Keifer's positive personality is contagious, making him a joy to have in the academy.
His favorite part of Jiu-Jitsu is the constant pursuit of knowledge and improvement. You'll find him on the mats consistently sharpening his technique, and he's always excited to bring new students into the Dark Horse crew.
When he's not destroying us on the mats he loves to rock climb, work on his home in Longmont, or fly fish some of the nearby bodies of water.
Read More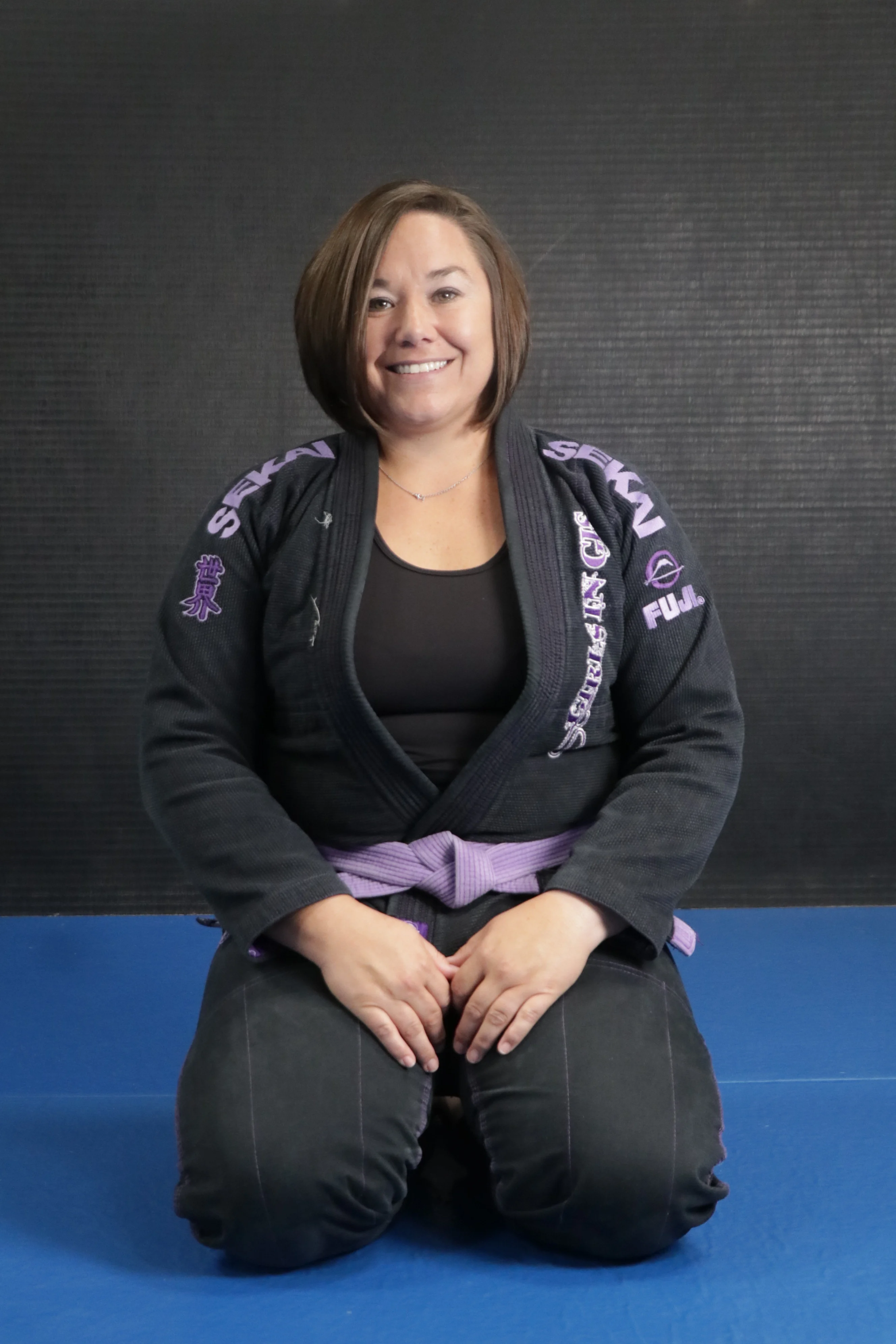 General Manager, Kids instructor and BJJ instructor
Brittany Borders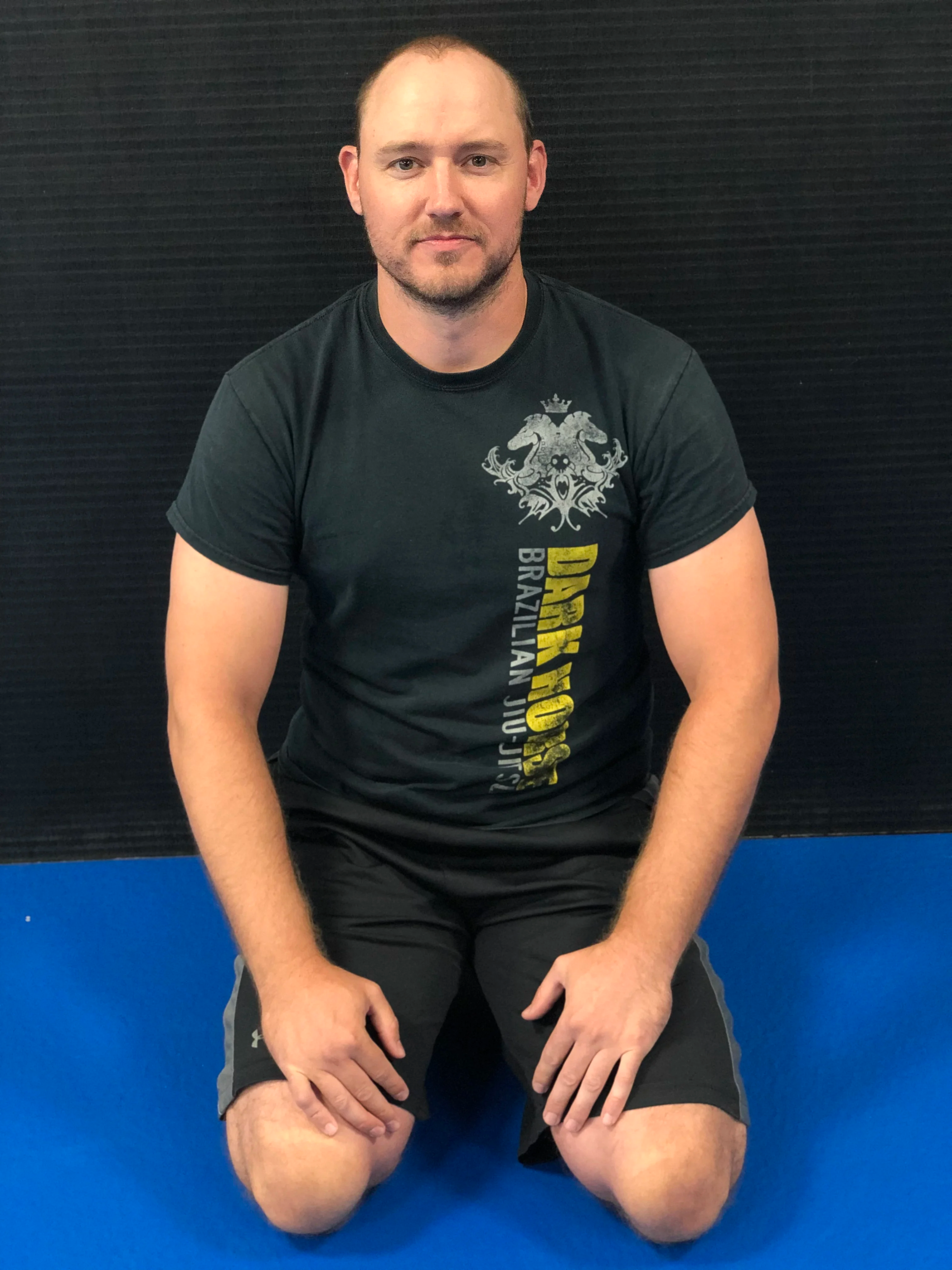 Thai Boxing Instructor
Ryan "Mars Bar" Marr
Coach Ryan began training in Brazilian Jiu-Jitsu in 2010 at the Easton Family of academies, where he first began competing. since moving to Longmont and Dark Horse BJJ he has refocused his training to Muay Thai. Coach Ryan is dedicated to helping people better their skill, increasing their preparation for all levels of competition and holds a strong belief that martial arts can change people's lives for the better.
Read More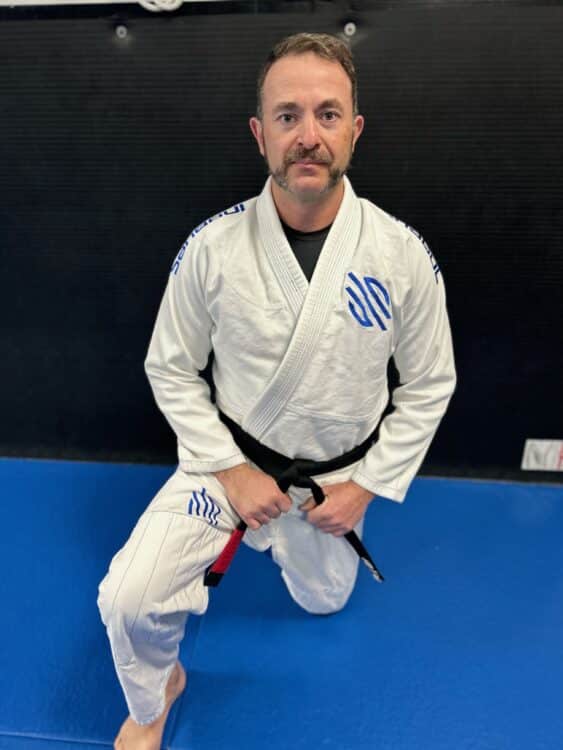 BJJ Instructor
Josh Shurtleff
I've wanted to be a ninja since 1982 and I think I made it happen! Now I get to share that journey with others and it feels great. It's an honor to teach jiu jitsu to people and watch them grow.
I've been at Dark Horse since 2013. My competition game is focused on technical sweeps and top pressure, but over time I've changed my practice towards finding ways to play with the exchanges and use unexpected techniques to make the match about fun and surprise.
It's all about the connection. Let's gooooooo!
Read More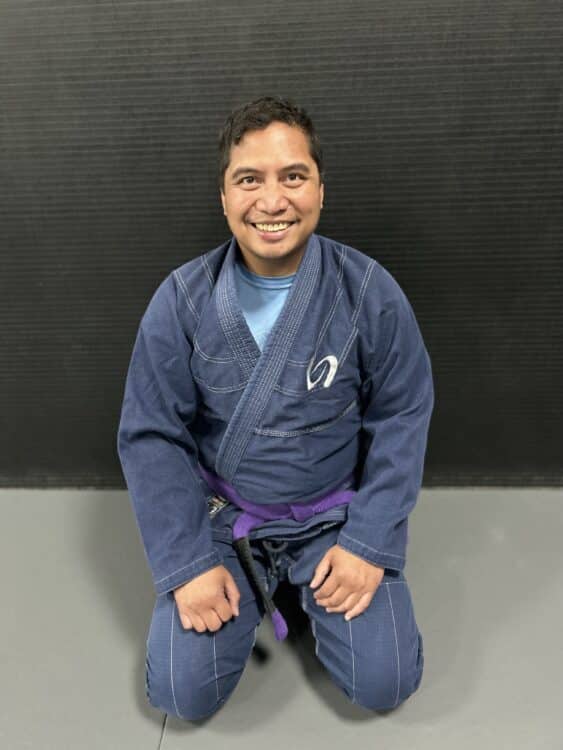 Instructor
Daniel Vincente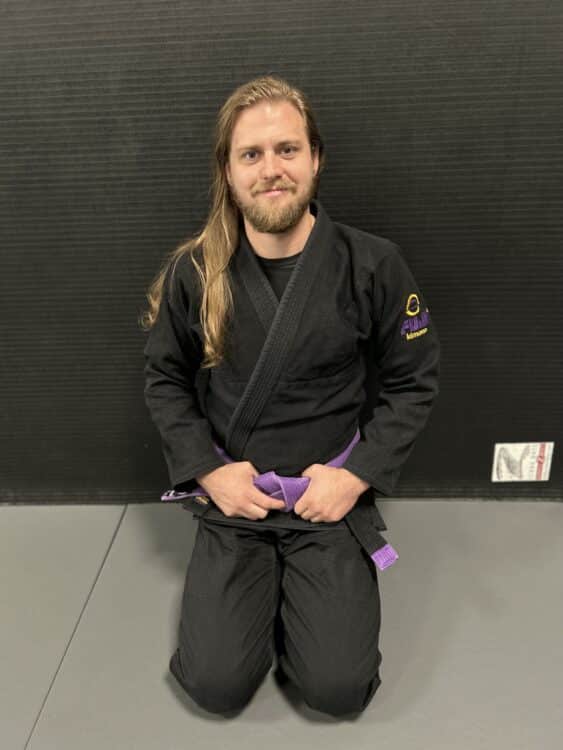 Instructor
Ross Hanson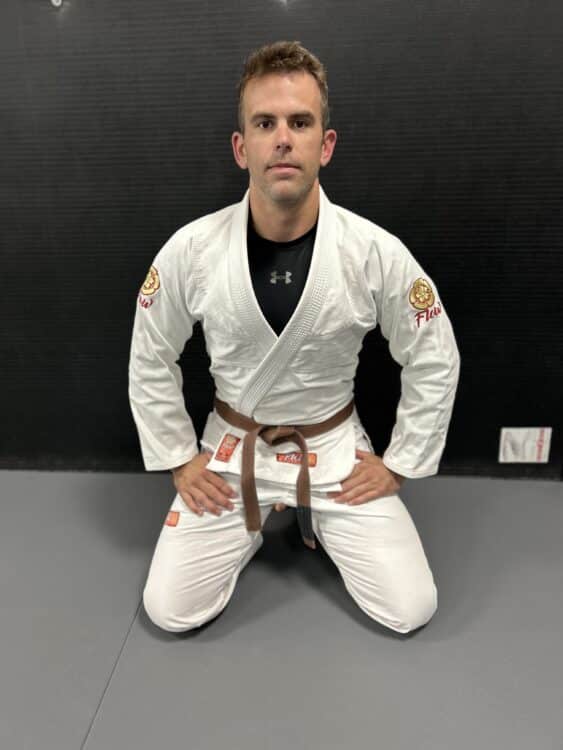 Instructor
Justin Pollard
Still not sure that Jiu Jitsu is for you? Sign up today and enjoy a free first class!
Learn More