Take On The Best BJJ Training In Longmont At Dark Horse Today!
Dark Horse Brazilian Jiu Jitsu is ready to take your fitness training to the next level! Our Black Belt BJJ instructors teach our students everything from the most basic skills to the expert-level techniques as they gain confidence and self-esteem.
With over 20 years of BJJ experience, our full-time professional instructors will teach you:
Takedowns
Chokeholds
Grappling
Joint-locks
And so much more as each student gets fit and ready to defend themselves in any situation.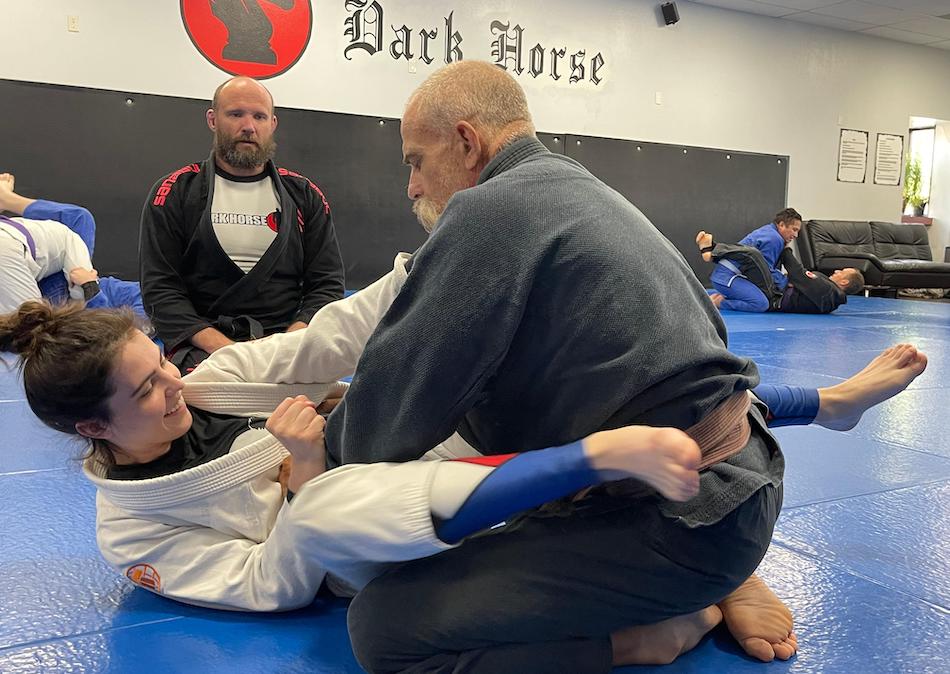 Dark Horse Brazilian Jiu Jitsu Has A BJJ Class That's Perfect For You!
No matter your skill level, our instructors will tailor their BJJ lessons to you so that you can tackle, and achieve, any goal you've set for yourself. Not only will our BJJ program get you into amazing shape - it will also increase your flexibility and core strength.
You'll see results like:
Improved cardiovascular endurance
Toned, strengthened muscles
Increased agility and speed
PLUS, you'll lose weight and burn off stress without slaving away in a gym. BJJ is one of the most effective self-defense techniques because it allows for smaller opponents to use leverage and grappling to subdue a bigger, more powerful opponent.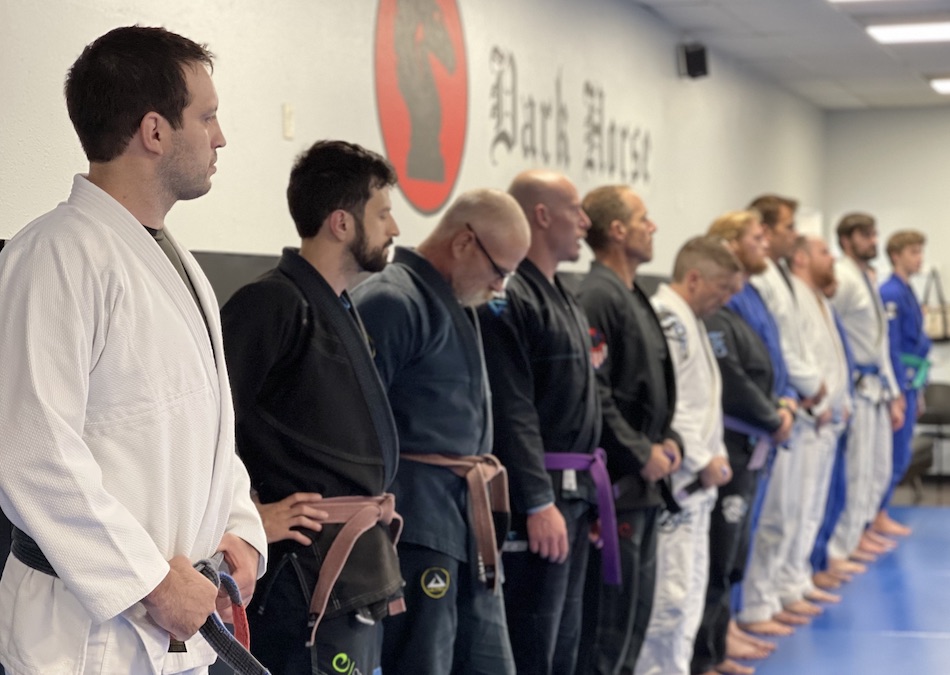 Why Wait - Sign Up For Our Longmont BJJ Classes Today!
Take your training to the next level today with the best BJJ classes in Longmont. To get started, simply fill out the short form on your screen to get all the information you need to get fit and stay protected with Dark Horse Brazilian Jiu-Jitsu.
Request Information
Brazilian Jiu Jitsu
Kickboxing
Kids Martial Arts