Beginner Kids Martial Arts Classes Enrolling In October
Our children's martial arts program develops character through martial arts training. Our students progress through a Project-Based Leadership training program that develops respect, confidence, discipline and focus. In class, they are taught highly effective self-defense techniques and verbal strategies to deal with bullying. Not only is martial arts fun and natural way to improve the fitness and coordination of your child, but our character development training will also help your child in many different areas of life.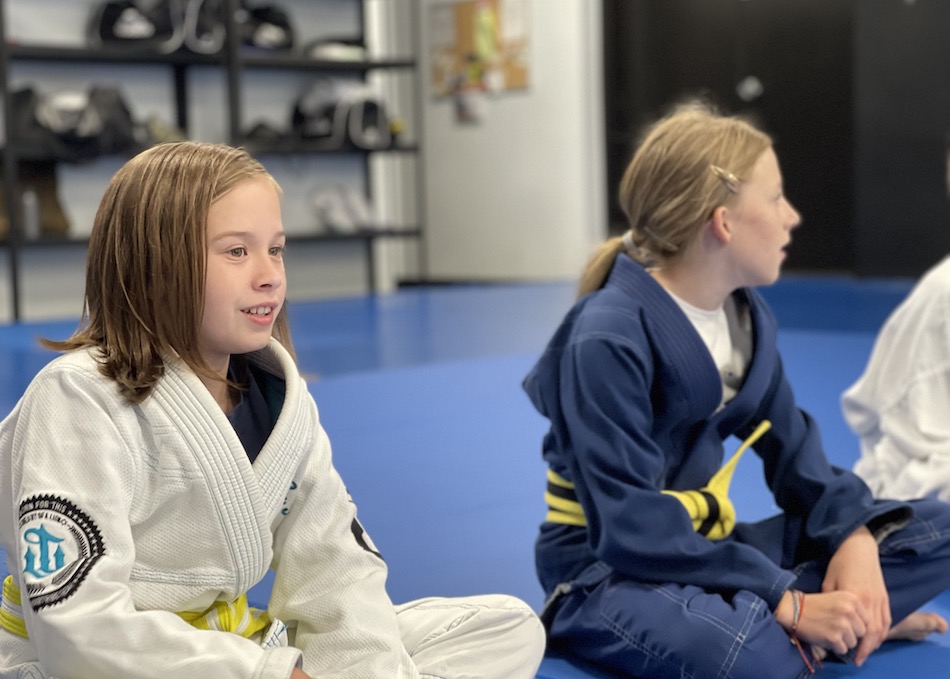 Your Kid Will Learn Confidence And Determination At Dark Horse Brazilian Jiu-Jitsu!
Our Kids Martial Arts classes are for ages 4-12 and our students are taught by highly trained and certified Black Belt Instructors with 25 years of Brazilian Jiu-Jitsu experience. We are dedicated to turning our young students into confident and successful young people by providing them with good role models and patient instruction. The skills we teach not only create healthy and fit individuals, they promote honesty, courage, and perseverance. Provide your child with this powerful opportunity to excel at life at absolutely no risk!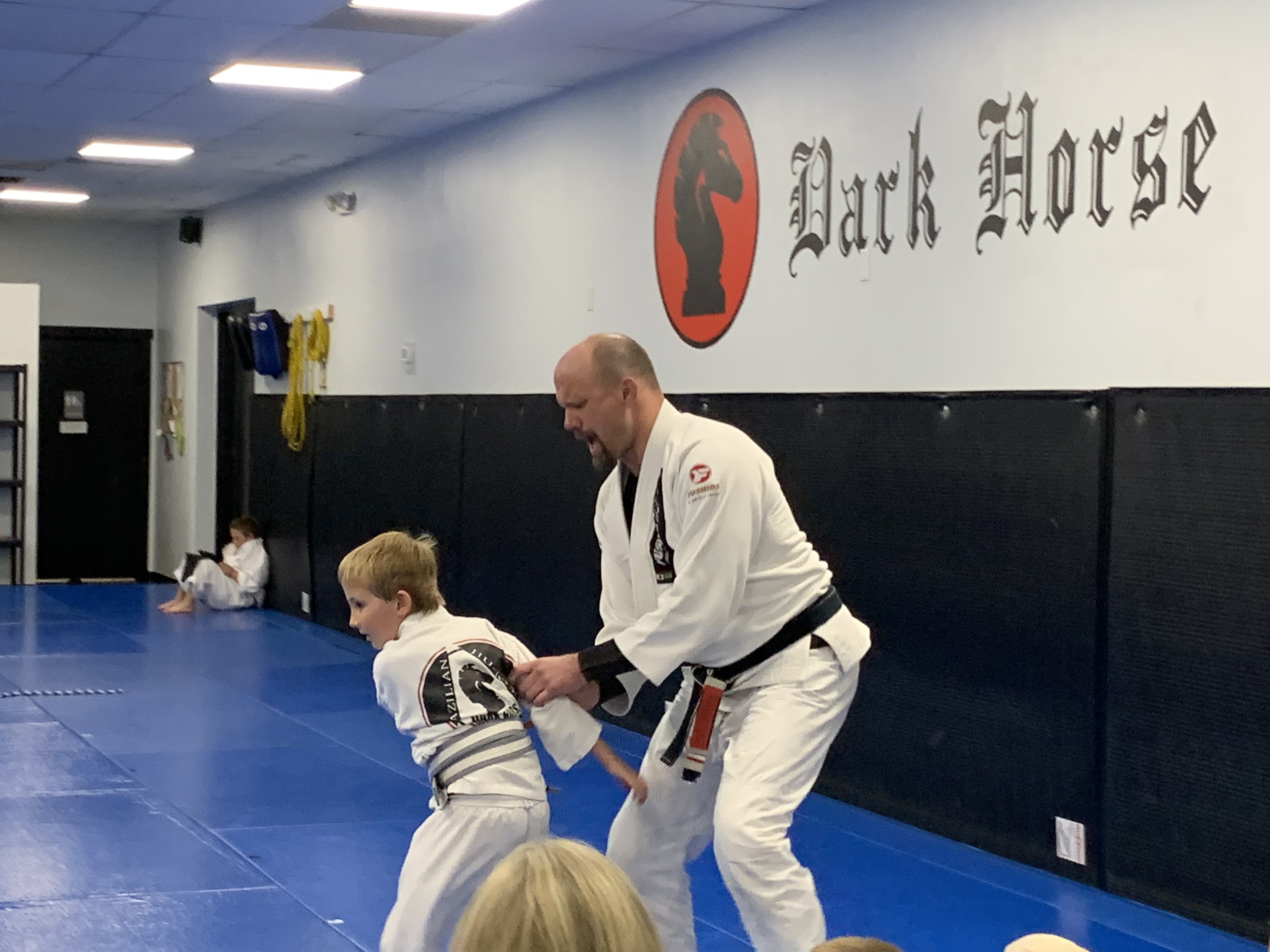 Enroll Your Child Today!
Fill out the short form on the side of this page to get all the information you need to sign up sent directly to your inbox.
Benefits of Kids Martial Arts
Increased Concentration
Bully Prevention
Improved Goal Setting
Improved Confidence
Character Development
Academic Achievement Programs
Request Information
Brazilian Jiu Jitsu
Kickboxing
Kids Martial Arts