Get In Great Shape Fast With Our Kickboxing Classes In Longmont
Are you ready to try out a brand new training program that will keep your heart racing and your muscles moving? Join us in Longmont today for the best Kickboxing Classes you've ever seen.
At Dark Horse Brazilian Jiu Jitsu, we're here to help students of all experience and ability levels get fitter, stronger, and more confident - and that's exactly what you'll do with the help of these incredible classes.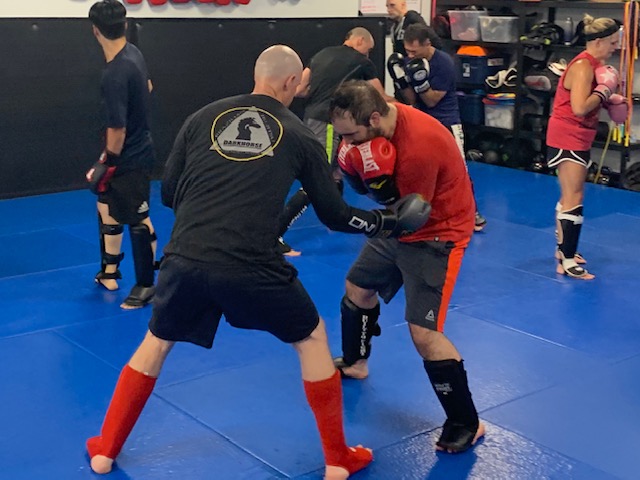 So What Are These Kickboxing Classes Like?
Well, for starters, these classes are FUN! They keep men and women of all experience levels challenged and motivated week in and week out. Our goal with these Kickboxing Classes is to help you find some excitement in your workouts instead of being bored or dreading your trip to the gym.
But aside from being a blast, these Kickboxing Classes in Longmont will provide you with real, effective self-defense skills that could keep you safe in any real world situation.
It's two birds with one stone!
You'll quickly build:
Unbelievable total body strength
Improved cardiovascular endurance
A healthier, more sustainable weight
And unwavering confidence in yourself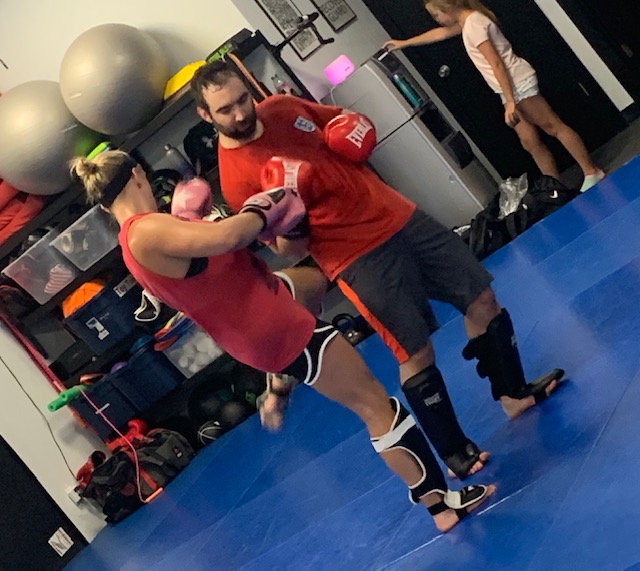 After Just One Kickboxing Class, You'll Never Look Back
Once you realize just how much fun our Kickboxing classes can be, you'll never want to turn back to the days of your big box gym fitness classes. With us, you'll enjoy:
REAL results
REAL encouragement
And A REAL sense of accomplishment
Get Started Today With The Best Kickboxing In Longmont
What are you waiting for? Join us at Dark Horse Brazilian Jiu Jitsu today and challenge yourself and your friends with Longmont's best Kickboxing classes.
To get started or to learn more, all you have to do is fill out the short form on your screen. We'll be happy to answer all of your questions!
Request Information
Brazilian Jiu Jitsu
Kickboxing
Kids Martial Arts